A simple walkthrough to install the Ballparks and player photos into your Strat-O-Matic Baseball game from Brians Strat Ballparks and Player photos web site.
STEP 1: Goto Briansballparks.com and get the link to the downloads.
Click on the ballpark you want and it will save it automatically. Here we will download BP32- Fenway Park (the default location for windows 10 is the downloads folder)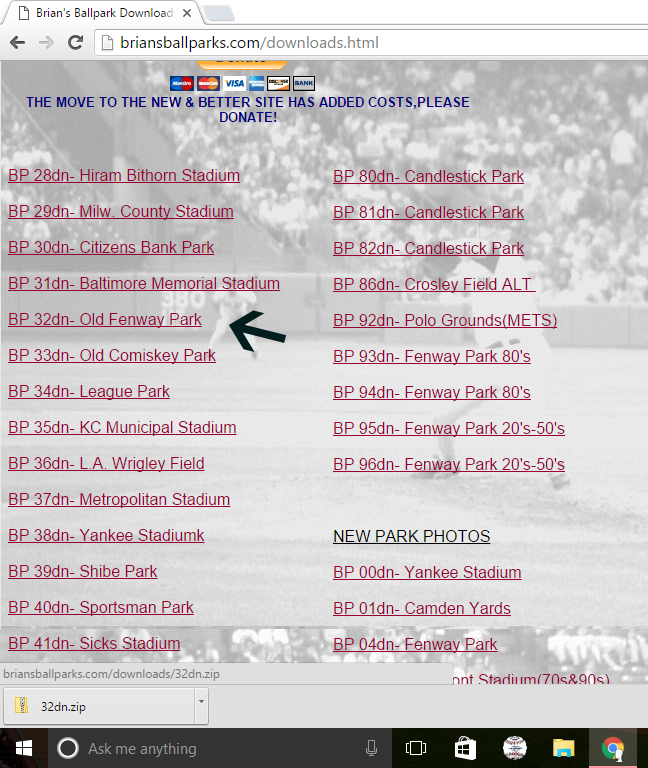 STEP 2:
OPEN FILE EXPLORER ON YOUR PC (windows 10 has the windows logo on the bottom left of your desktop) previous version was a start button click it and select file explorer.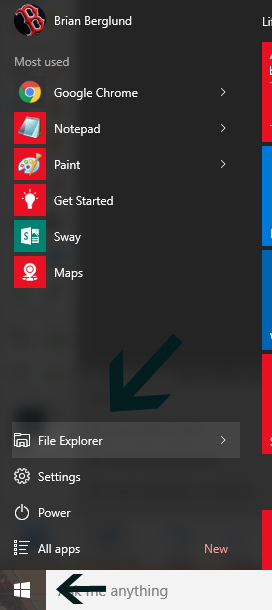 STEP 3:
When file explorer opens you can select the folder in which your download was placed (in my case it was place in documents) but default is DOWNLOADS. You can find it on the left side. Open the folder and locate the ballpark you downloads IE: 32dn (fenway) was what I downloaded.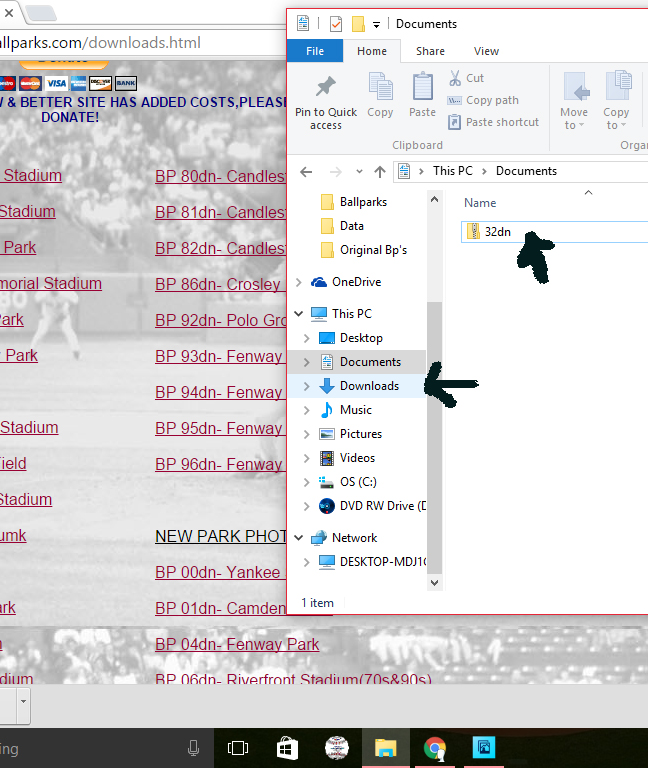 STEP 4: (A LITTLE TRICKY!!)…OPEN another window from FILE EXPLORER,FIND and OPEN the DATA FOLDER, you can search for it as well. You should now have your STRAT BASEBALL DATA FOLDER AND YOUR DOWNLOADED FILE FOLDER with the ballpark OPEN ON YOUR SCREEN, like this….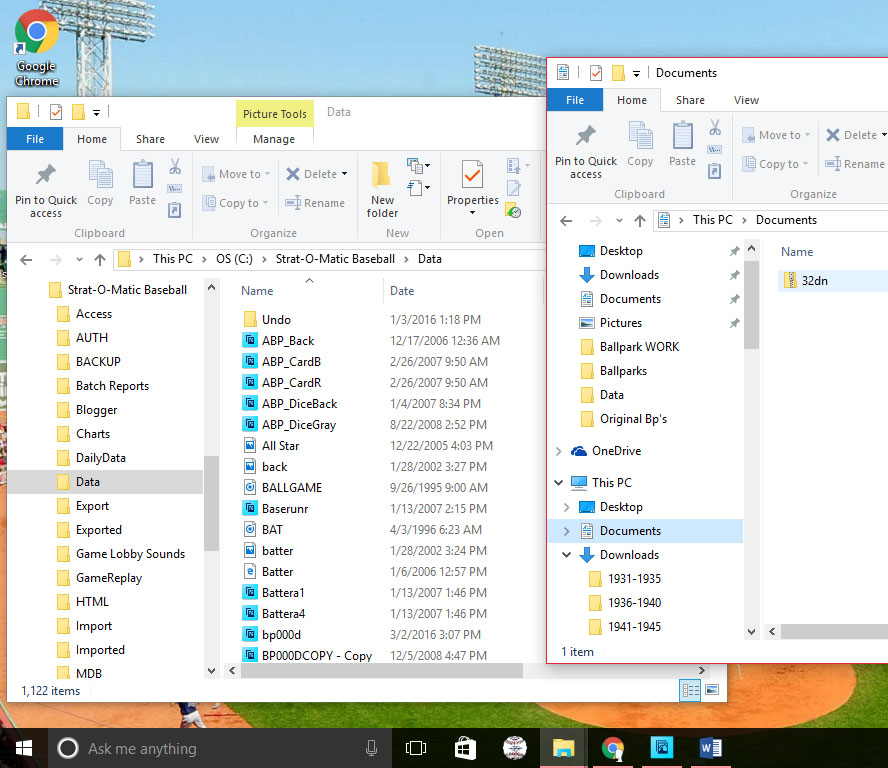 STEP 5:
OPEN the zip file named 32dn or whatever park you downloaded by double clicking.
Once you have 2 folders open you can simply click and drag by SELECT ALL. Drag the .BMP and .LOC files into the DATA folder as shown
NOTE: (if the files are not named BP####D or BP####N they will not work in the game) as you see from my folder on the left I have named the STRATO originals as BP###D – COPY, they will not work unless I removed the incorrect format. Any other words in the filename will make the ballparks not show, IN-game.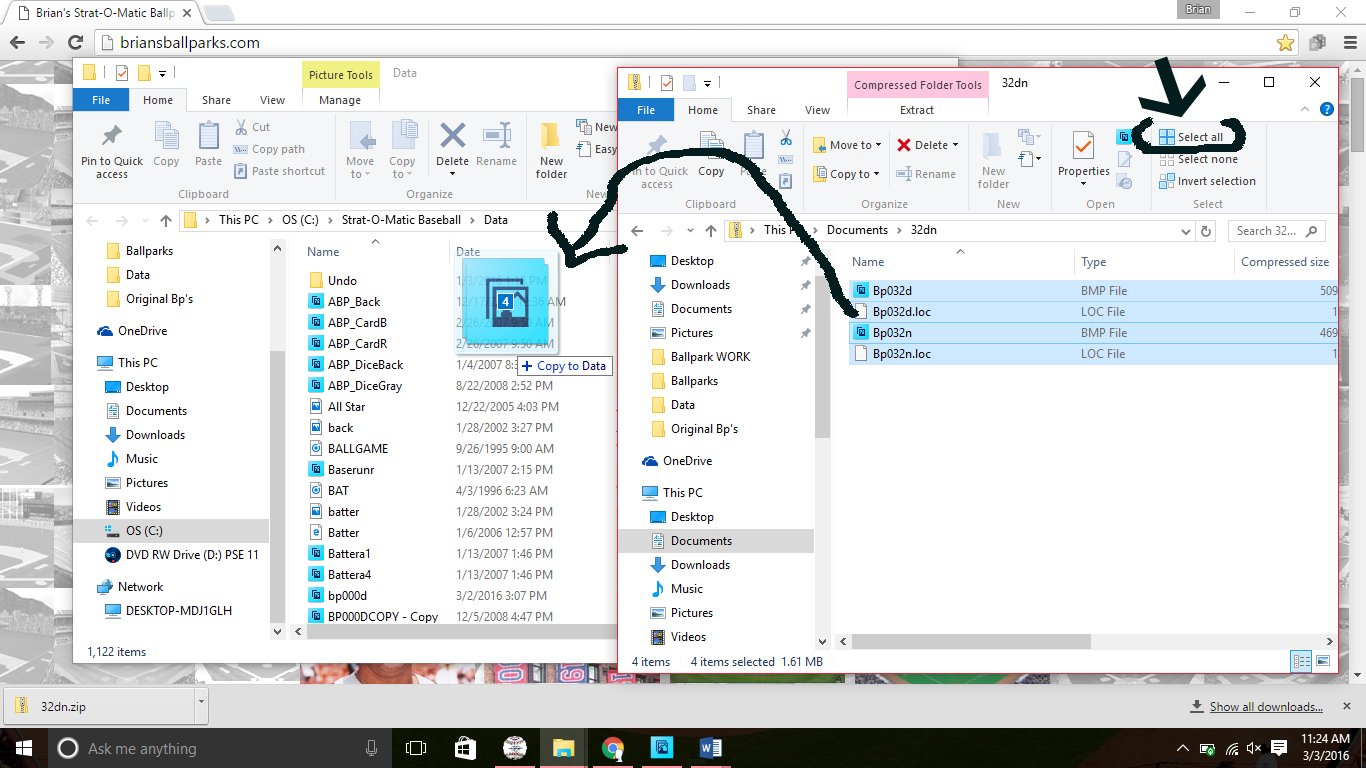 STEP 6:
If you have not renamed the STRATO originals you will have to replace/overwrite them. If you have already renamed them they will automatically download into the DATA folder.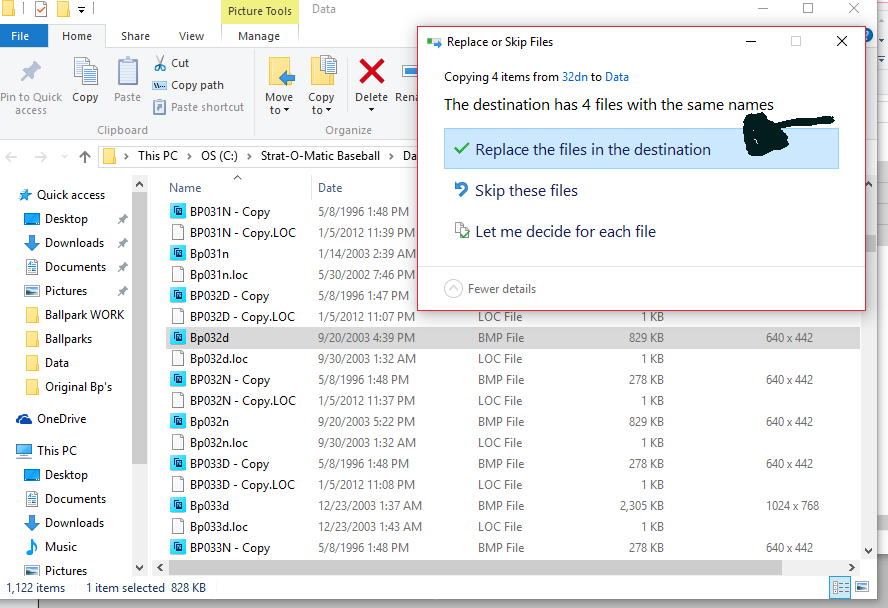 STEP 7: OPEN THE STRATO GAME AND FIND THE TEAM YOU WISH TO PLAY IN THE BALLPARK THAT YOU JUST INSTALLED (ie: 2015 Boston Red Sox)
GOTO the TEAM pulldown on the top of the game screen and select UPDATE BALLPARK INFO)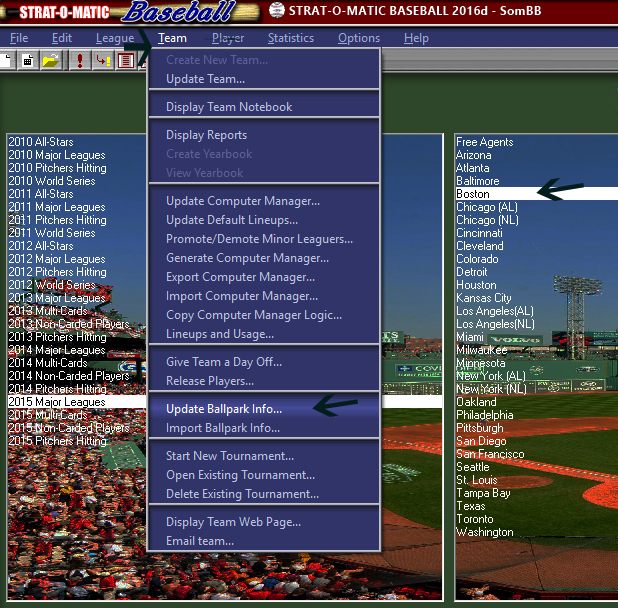 STEP 8: The default for the 2015 Red Sox Ballpark is 4 but if you wish to use the download park that is 32 you must place 32 in the CODE # spot…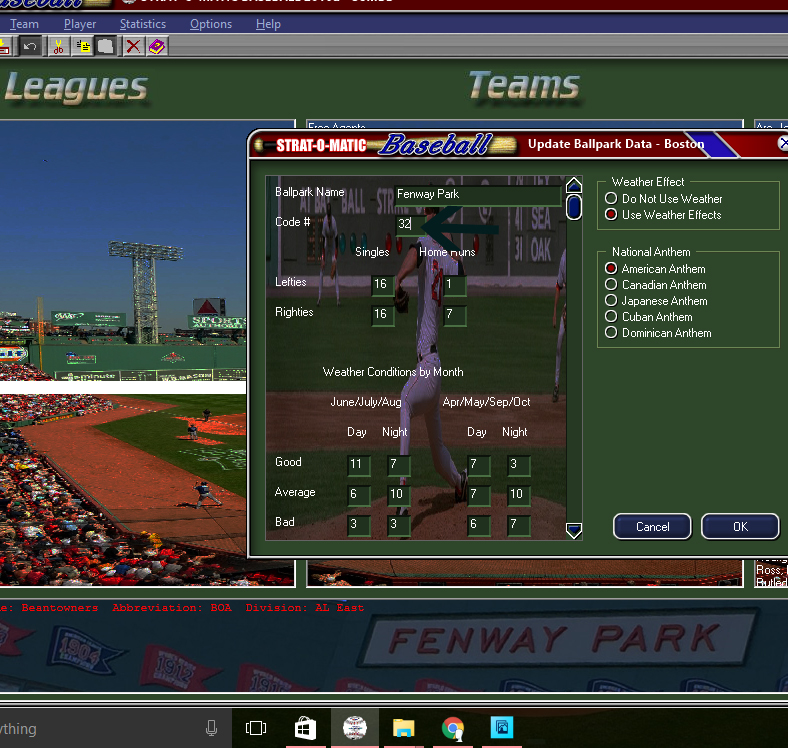 STEP 9:
TO TEST THAT THE BALLPARK WORKS OPEN UP A GAME (ANY GAME) it does not have to be the 2015 Red Sox, it can be any.
GOTO OPTIONS/ GAME PREFERENCES
CHANGE THE FIELD TO 32 and click OK.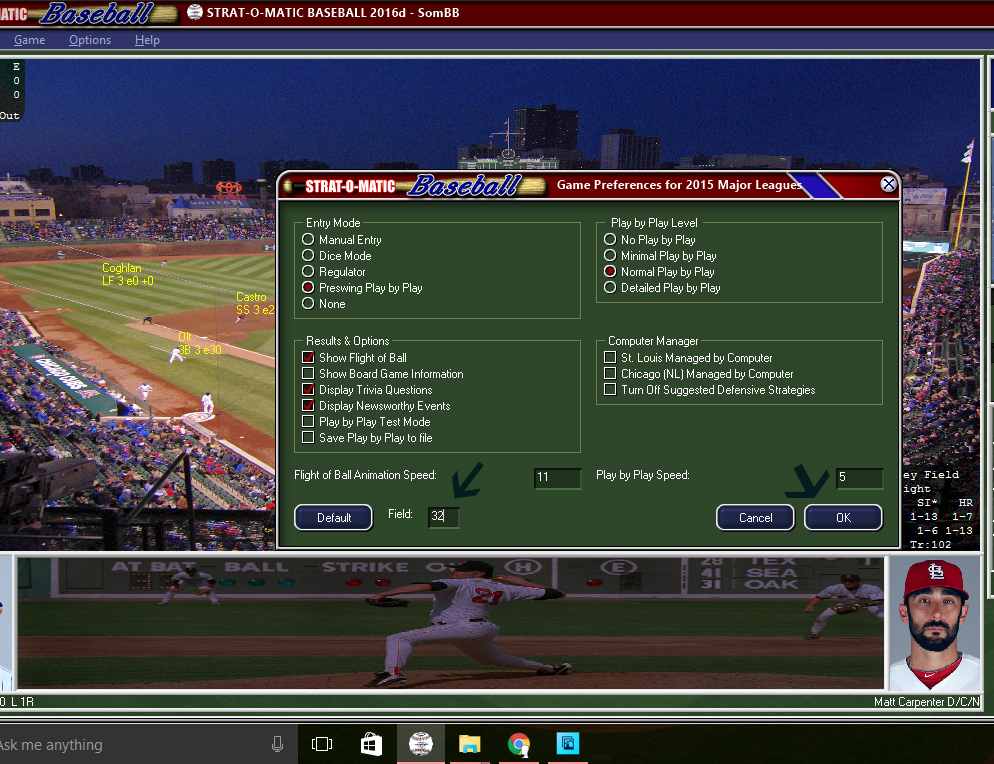 STEP 10:
THE BALLPARK SHOULD CHANGE TO THE ONE YOU DOWNLOADED and want to use.
(OLD YANKEE STADIUM IS THE DEFAULT BALLPARK, IF YOU HAVE YOUR PARK IN THE WRONG LOCATION OR NOT THERE, YANKEE STADIUM WILL SHOW)